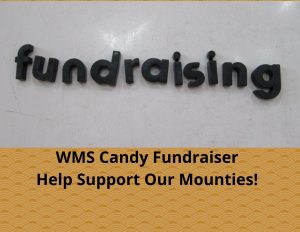 Want to buy chocolate online for our school wide fundraiser?
Use this link:
https://www.worldsfinestonlinefundraiser.com/Store/Home/Code
Code is 717010 or can use drop down list to find WAYNESVILLE Middle
We are starting a school wide fundraiser this month! This is our main fundraiser for the year! We will be selling World's Finest Chocolate. The sale will run Tuesday, March 23rd  through Friday, May 7th.  All of the funds raised are used to buy technology supplies for WMS. We encourage each student to sell at least 1 box of chocolates to help us meet our school goal. Each box contains 60 bars which sell for $60 each. Each student must sell all 60 bars or pay for the 60 bars. We are unable to return opened chocolate.
Check out our prizes on this flyer: Waynesville Middle School Fundraiser 2021 Spring World's Finest Chocolate $1 Bar Sale
World's Finest Chocolate Video
Complete this permission form to receive your chocolate.
We also have an online format to help us sell chocolate. Virtual Permission Slip and Online Product Sheet.