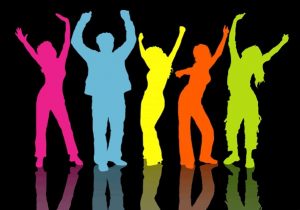 The Boots and Bling Spring Fling Dance is scheduled for May 10 from 6:00-8:30.  Tickets will be sold from Monday, May 6th through Friday, May 10th in the lobby outside of the big gym, at 7:30 – 8:00 am. Tickets will only be sold on these dates, and will not be available for purchase at the door.   Tickets are $10 and will include a free beverage upon arrival at the dance.  Students may not purchase a ticket if they have had more than one day of ISS since February 28th, any OSS since February 28th, have more than 15 absences, or owe more than $10.00 to the school  Students may feel free to dress semi-formal if they would like, but do not have to.  Students should be picked up in the WMS car line promptly at the conclusion of the dance.
Parents, the dress code for the spring dance will be the same as Tuscola High Schools Prom dress code:
Parents / Guardians are expected to monitor and approve clothing according the the following guidelines. Dress / skirts must be no shorter than mid-thigh, Dresses must have necklines that ensure appropriate coverage of the bust area, Dresses with side, front, or back slits that extend above mid-thigh are not permitted, No illusion dresses, Two piece dresses must have a separation of 4 inches or less, No hats or headgear.
Presenting a bodily appearance or wearing clothing which is disruptive, provocative, revealing, profane, vulgar, offensive, or obscene, or which endangers the health or safety of the student or others, is prohibited. School administrators reserve the right to make decisions concerning questionable and inappropriate dance attire. If contacted by school administration, parents may be asked to come to school to provide acceptable clothing or pick the student up from the dance.